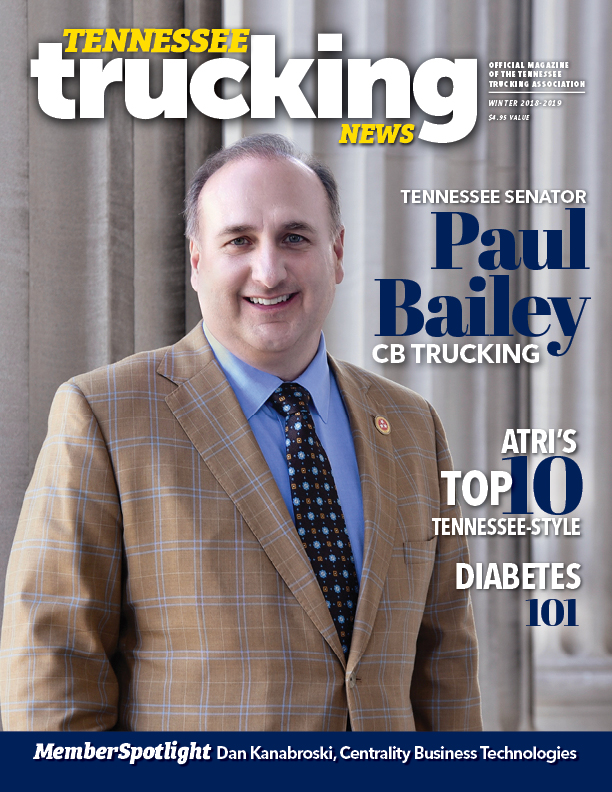 Tennessee Trucking News Q4 Winter 2018-2019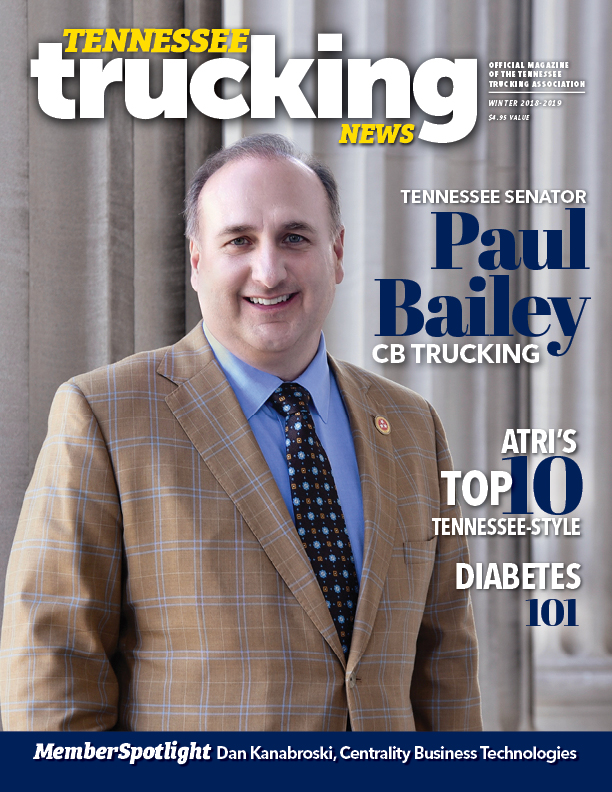 Tennessee Trucking News has hit the streets with another awesome edition. This edition features Tennessee Senator Paul Bailey and his company, CB Trucking, as our cover profile and Dan Kanabroski and his company, Centrality Business Technologies as our Member Spotlight. We are delighted to tell their stories!
Also in this edition, on page 26-27, you'll find a lovely tribute to  Bill Reed, Skyline Transportation. He was a tremendous individual who passed away at the end of 2018. With his passing, he left a gigantic hole in the trucking industry and in the hearts of all those who adore him. We will miss him sorely.
Here's the link to our digital edition for your reading pleasure and convenience…
http://online.anyflip.com/ejlw/qswg/mobile/index.html