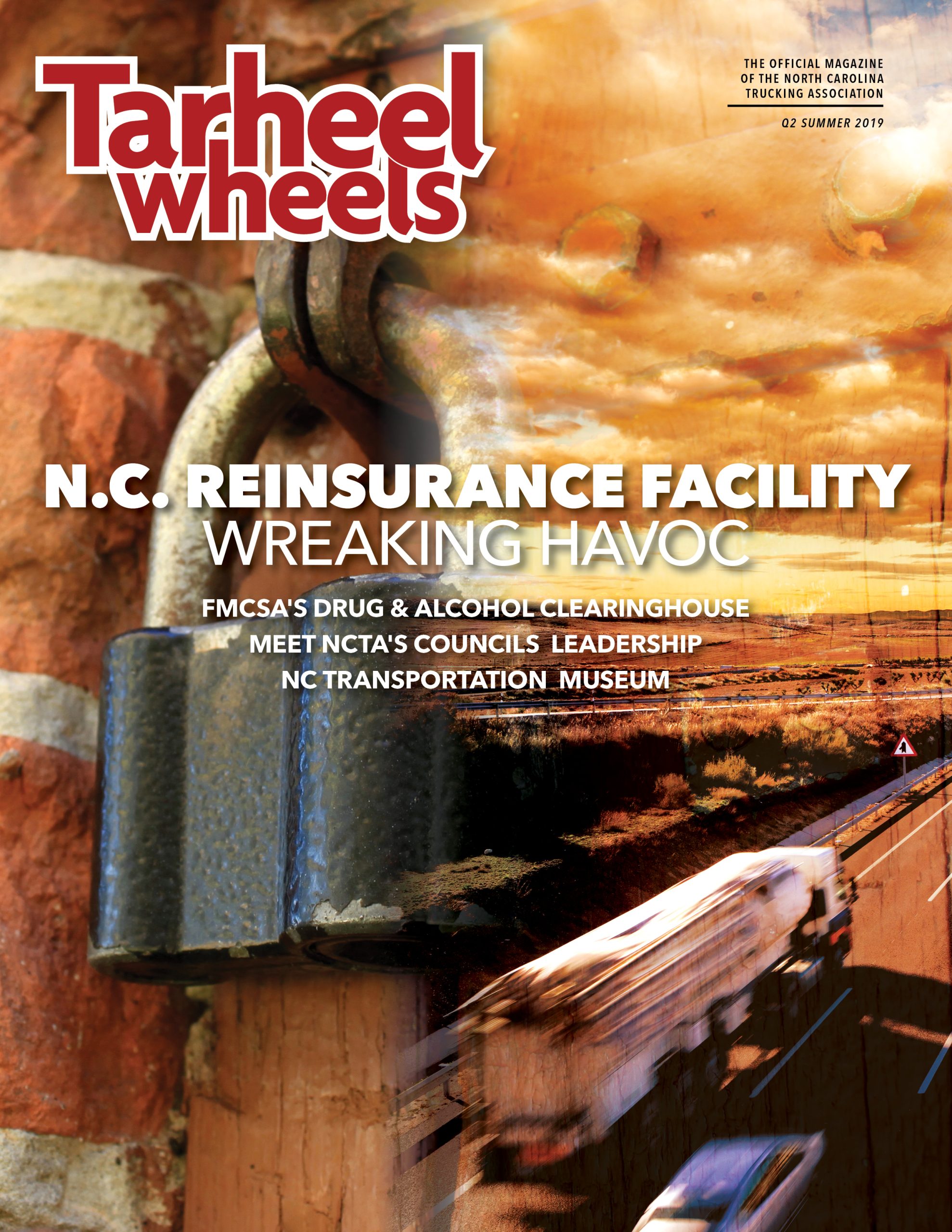 NCTA's Tarheel Wheels Q2 Summer 2019
We are delighted to announce the newest edition of North Carolina Trucking Association's magazine, Tarheel Wheels! Here's a link to our digital version here…
http://online.anyflip.com/ejlw/phcj/mobile/index.html
The printed edition of Tarheel Wheels has been direct-mailed to more than 8,000 leaders in transportation throughout North Carolina and beyond! And, both MPG and NCTA are promoting this digital version on our websites and a variety of social media avenues. We will, again, saturate the industry with our trucking news!
This edition of Tarheel Wheels takes an in-depth look at North Carolina's Reinsurance Facility and what difficult choices its increased rates are forcing North Carolina trucking company members to face. It's ominous and it's real and NCTA wants you to participate in the battle being waged on behalf of its members. Stand strong and united!
Additionally, you'll find some great insight into FMCSA's Drug & Alcohol Clearinghouse, NCTA's Council Leaders and North Carolina's Transportation Museum.
Happy reading!
#mpg #lovewhatyoudo #truckingmovesamericaforward #givingtruckingagoodname