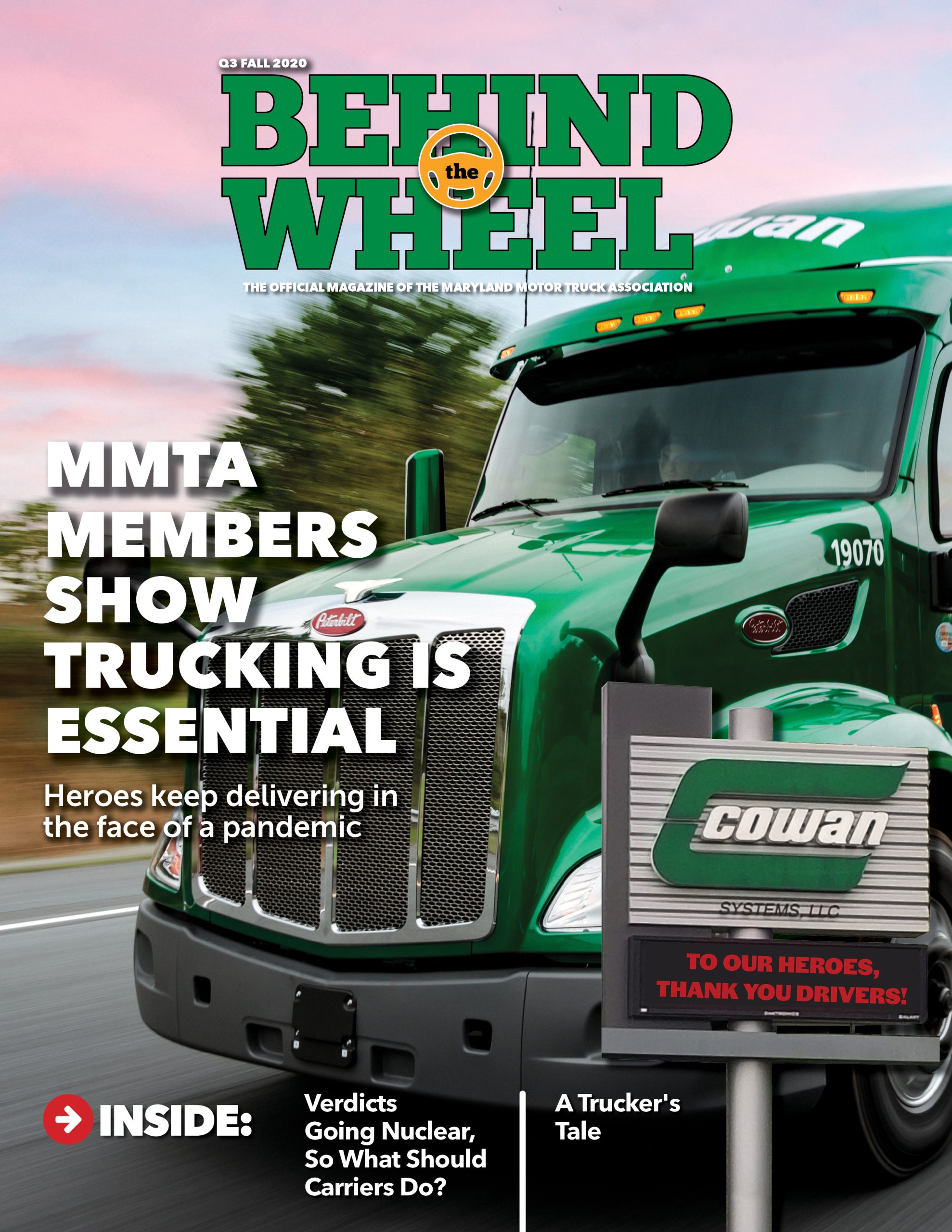 Behind the Wheel ~ Truckers Are Essential!
Here is the digital version of the newest edition of Maryland Motor Transport Association's statewide magazine, Behind the Wheel, dedicated to trucking and transportation executives in Maryland and surrounding states… and dedicated to TRUCKERS! Especially now, more than ever, during our crazy world circumstances… Truckers.Are.Essential. Period.
Please note: All weblinks are live and will transport you directly to the web pages of our amazing advertisers — Just click on the link and go!
http://online.anyflip.com/ejlw/ilgo/mobile/index.html