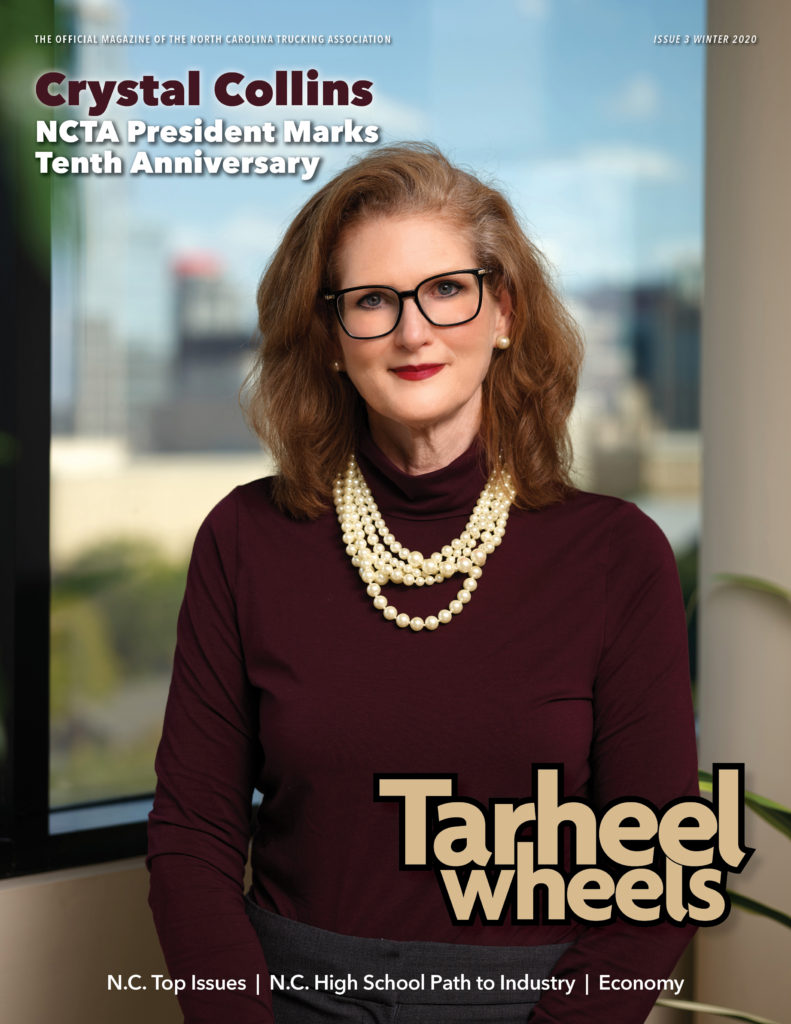 Tarheel Wheels Issue 3, 2020-2021 ~ featuring NCTA's president
We are thrilled to share with you the newest edition of North Carolina Trucking Association's statewide magazine dedicated to transportation leaders, Tarheel Wheels!
As promised, our cover feature on Crystal Collins, NCTA's president, is a testimony to the strength, endurance and courage she brings to NCTA and you're sure to enjoy it. Also featured, you'll find insight on the economy as it relates to the trucking industry, ATRI's top ten issues survey results for North Carolina trucking executives and an emerging pathway for recruiting young talent into the trucking industry.
Click on the link below (or copy and paste it into your URL) and ENJOY! #mpg #lovewhatyoudo #tellingyourstories #trucking #ncta #TruckingMovesAmericaForward

DIGITAL LINK HERE: http://online.anyflip.com/ejlw/itle/mobile/index.html