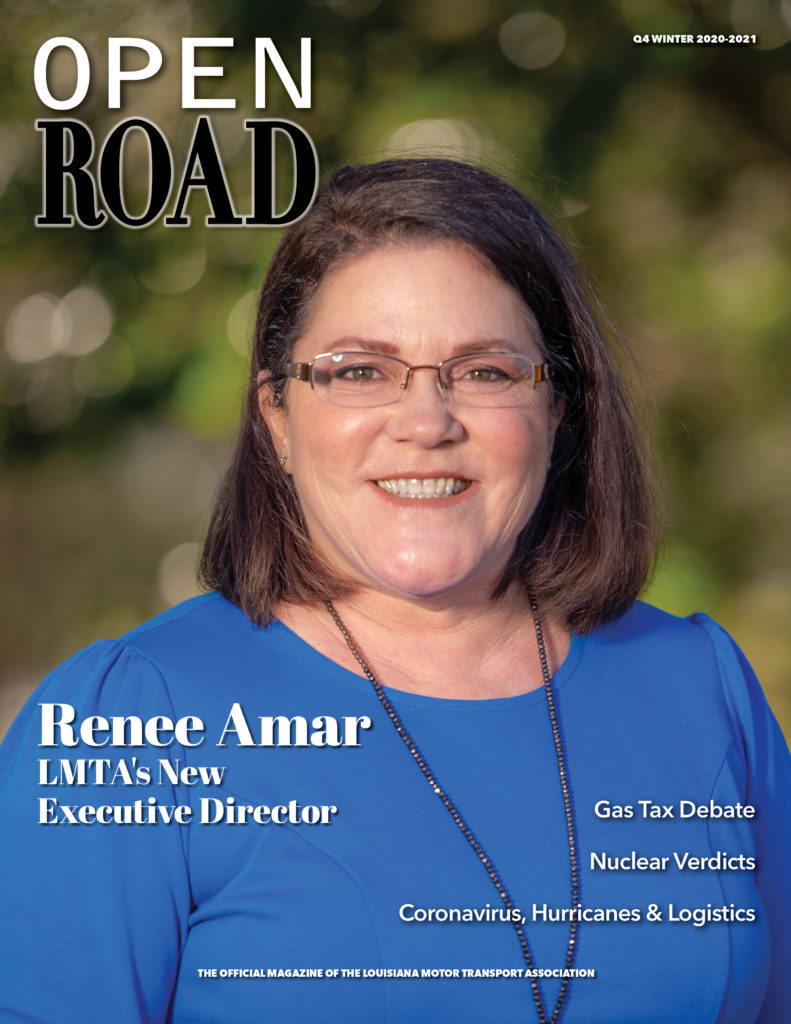 Open Road Q4 Winter 2020-2021 ~ featuring Crystal Collins, NCTA's president
Louisiana Motor Transport Association, Inc. has a new & improved magazine, Open Road, and we here at MPG are grateful to be back on the team a decade after the launch of the very first edition to promote our friends in Louisiana! LMTA also has a new leader and she's a rock star!
Meet Renee Amar. Her cover profile, Right to the Point, is a great introduction to this straight shooter who gets the job done. If you want to conduct business with Louisiana's trucking industry, you'll benefit greatly by reaching out to Renee.
You'll want to check out the article, Delivering Protection, on the vital role LMTA members are playing locally and nationwide to get COVID-19 vaccinations delivered.
And, It's What We Do is an intimate look at the character of Louisiana truckers who, despite a global pandemic and multiple hurricanes, continue their remarkable, selfless spirit of giving to help others in need.

Also, see what's going on with the Gas Tax Debate and what a Biden Administration might mean for trucking!
So, what are you waiting for? Check it out now: http://online.anyflip.com/ejlw/djve/mobile/index.html
And while you're at it, be sure to take note of our awesome advertisers who make this magazine possible.
#mpg #lovewhatyoudo #welovetellingyourstories #truckingmovesamericanforward #lmta http://online.anyflip.com/ejlw/djve/mobile/index.html