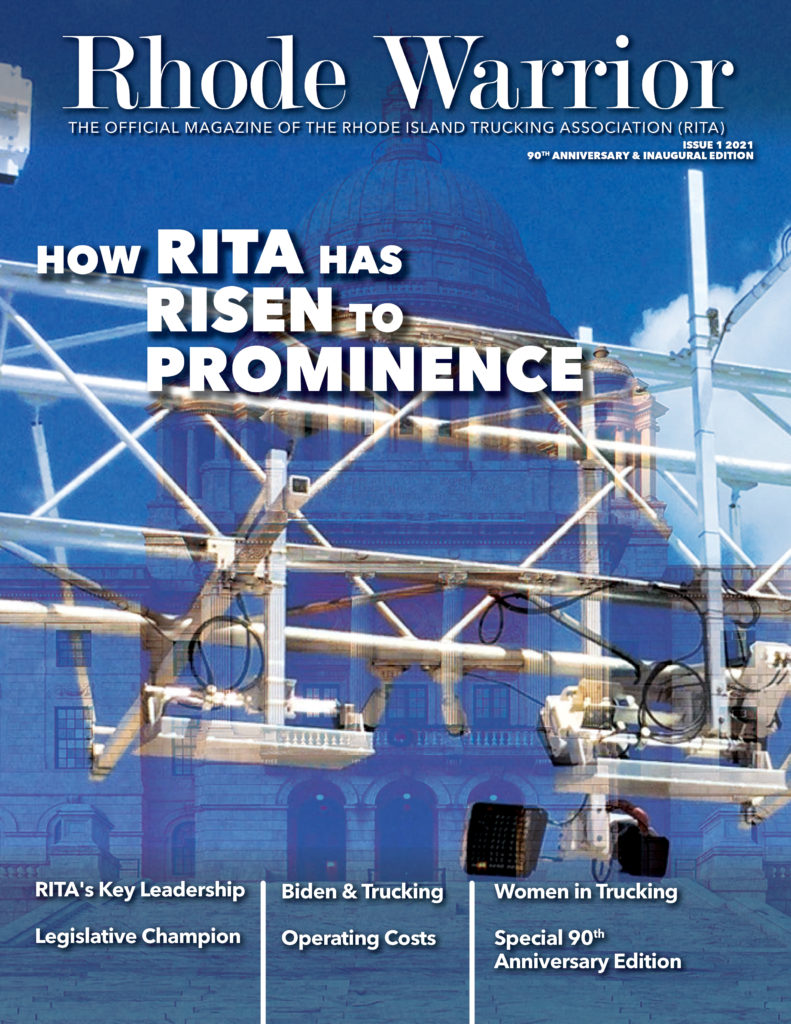 Rhode Warrior, Issue 1, 2021 ~ 90th Anniversary + Inaugural Edition
Are you sitting down? Because we have exciting news for you…
Our gorgeous inaugural edition of Rhode Island Trucking Association's magazine, Rhode Warrior, has been released to the world and is now available for your viewing pleasure — and you are going to LOVE it!
This brand new magazine kicks off by celebrating RITA's 90th anniversary. Our stories within contain coverage of many of RITA's more prominent characters plus a host of first-class companies who've advertised and made this edition possible.
If you're on our impressively extensive mailing list of more than 5,000 leaders in transportation throughout Rhode Island and parts of New England, then you've just received your printed edition by mail.
If you'd like to check it out right now, click on this link, sit back and enjoy!
http://online.anyflip.com/ejlw/zbvc/mobile/index.html
RHODE ISLAND TRUCKING ASSOCIATION FOUNDATION INC
Chris Maxwell
#mpg #lovewhatyoudo #tellingyourstories #rhodeisland #rita