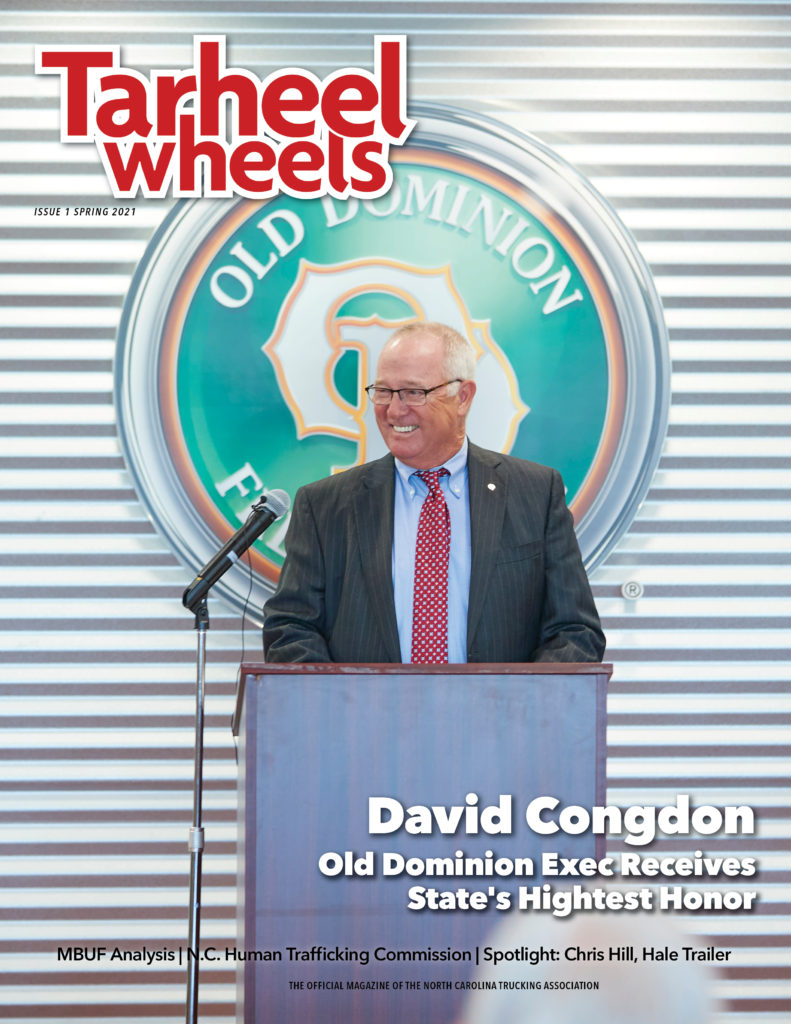 Tarheel Wheels ~ Issue 1, 2021
Here's our digital version of the newest edition of North Carolina Trucking Association's magazine, Tarheel Wheels. You've already received your printed edition by mail and this digital version means you may view it at your leisure over the weekend from any device you'd like.
This edition is packed with terrific editorial content including our cover feature on Mr. David Congdon of Old Dominion Freight Line, receiving the Long Leaf Pine Award.
Also included, you'll find profiles on Mr. Chris Hill of Hale Trailer, the Eastern Transportation Coalition's analysis of mileage-based user fees, human trafficking in N.C., the NC First Commission's highway funding recommendations and an op-ed piece by Joe Coletti on those recommendations, and more…
http://online.anyflip.com/ejlw/rhdn/mobile/index.html
Enjoy!