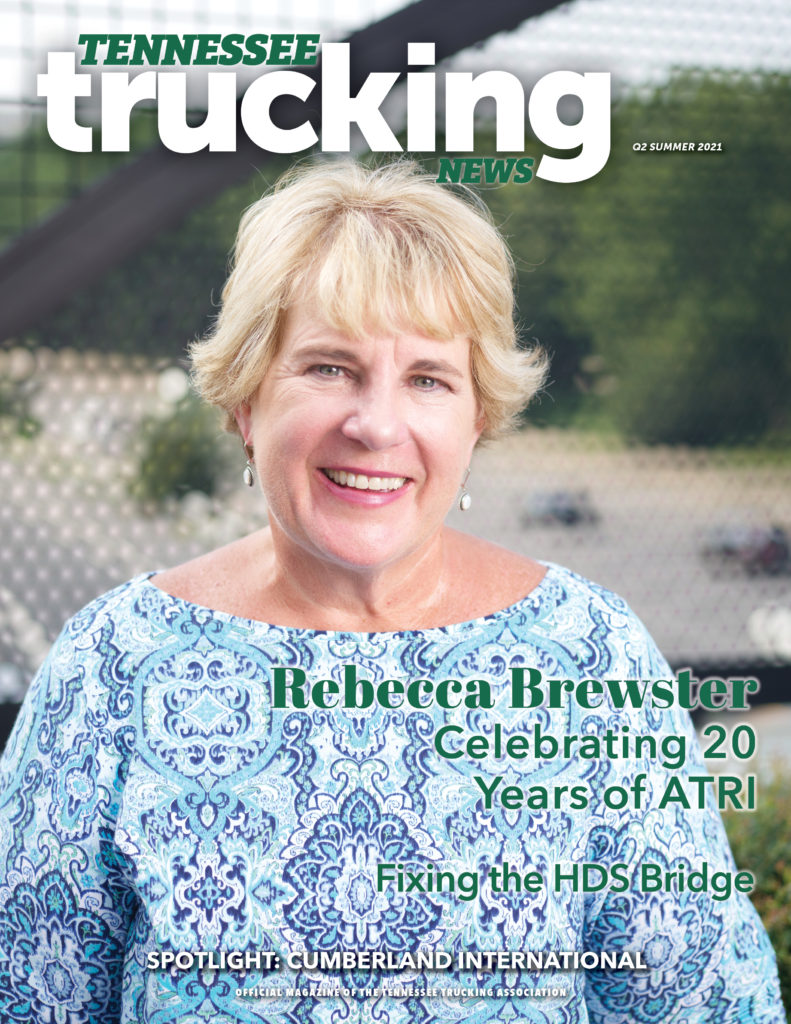 Tennessee Trucking News, Q2 Summer 2021
Here it is — the digital link to our newest edition of Tennessee Trucking News featuring 20 years of the American Transportation Research Institute's success and its fearless leader — one of our very favorite people in trucking — Rebecca Brewster, and the whole ATRI team!
http://online.anyflip.com/ejlw/wess/mobile/index.html
Also included in this edition you'll find features focused on the Hernando de Soto Bridge failure and fixing, Cumberland International's explosive growth, being on the road with a UPS driver, and the partnership of TTA's Young Professionals Council and Cummins to build a diesel tech school in Tennessee.
Be sure to thank our advertisers for making this and every edition of this stellar magazine FANTASTIC! More than 7,000 transportation leaders and all of you in our social media audience appreciate you all very much! Their weblinks are live in this edition and they'd love to hear from you!