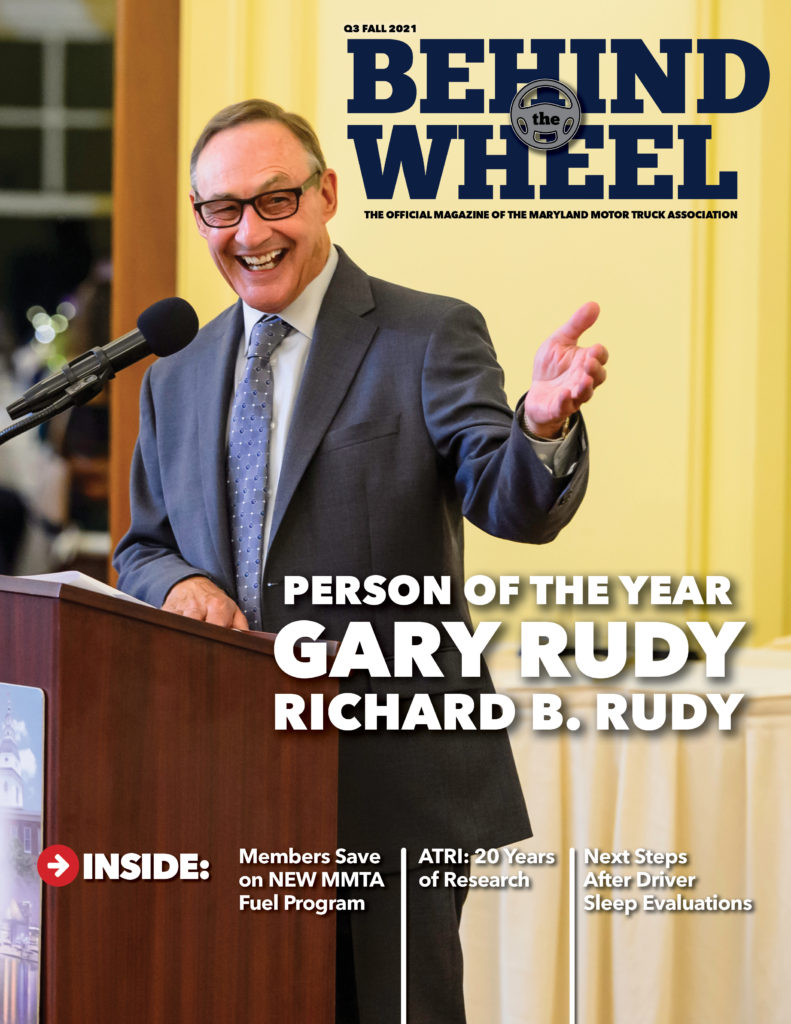 Behind the Wheel ~ Q3 Fall 2021
Presenting the newest edition of Maryland Motor Truck Association's awesome magazine, Behind the Wheel, in digital form.
Be sure to take a look at our cover story on the dynamic and lovable Gary Rudy with Richard B. Rudy, who was recently named MMTA's Person of the Year!
Also, you'll want to check out our coverage on MMTA's new fuel program in partnership with Carroll Fuels, ATRI's 20th Anniversary and tips on what to do if you or someone you know has been advised to get a sleep evaluation. All good stuff!
The printed edition has been delivered to you by now, but here's a fun way to view and share Behind the Wheel from your various devices. Please note the "live" weblinks and turn up the volume to hear the nifty sound effects. Enjoy!
http://online.anyflip.com/ejlw/phea/mobile/index.html