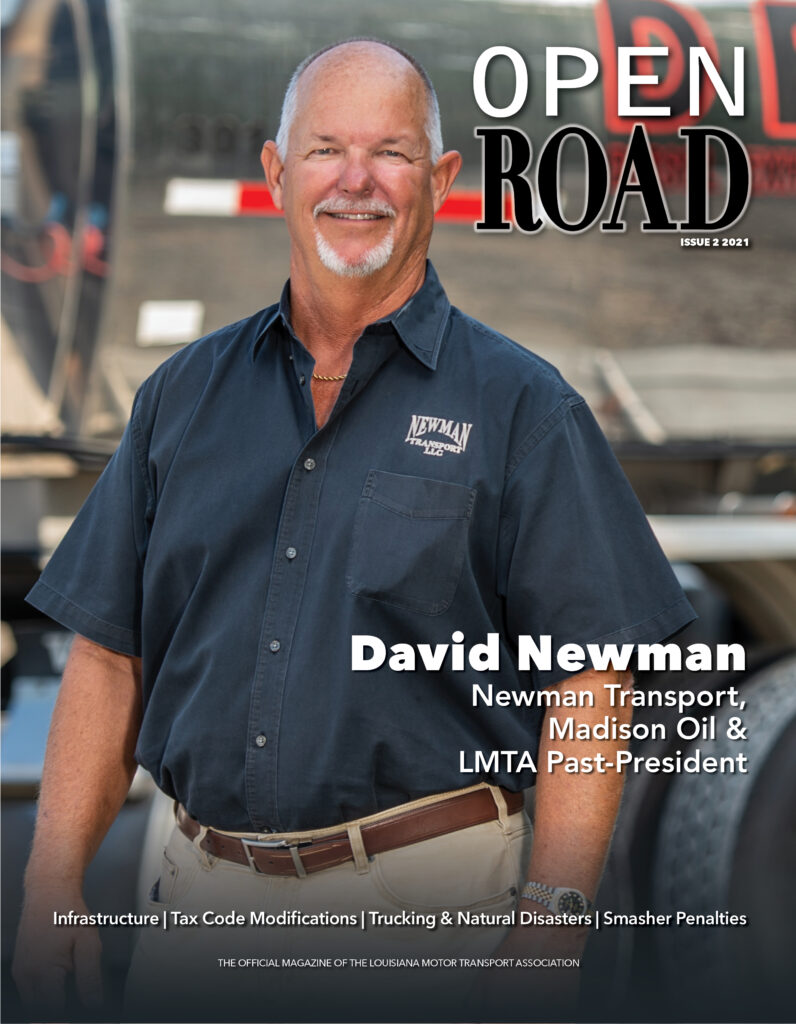 LMTA's Open Road featuring David Newman, Newman Transport
You are going to love reading our great cover story about a great guy — David Newman and his family business, Newman Transport — in the newest edition of LMTA's magazine, Open Road!
In fact, this entire edition is completely jam-packed with outstanding editorial content. You'll read about LMTA's trucking family pulling together in the wake of Hurricane Ida, the newest changes to Louisiana's tax code and state laws against smashers, how Louisiana is funding highway infrastructure, revitalizing trucking's image and oodles of photos from LMTA's annual conference including professionals of the year, safety award winner and golf champions.
See what we mean? You are really going to love it!
So, check out the digital edition here: http://online.anyflip.com/ejlw/mobz/mobile/index.html
Enjoy!