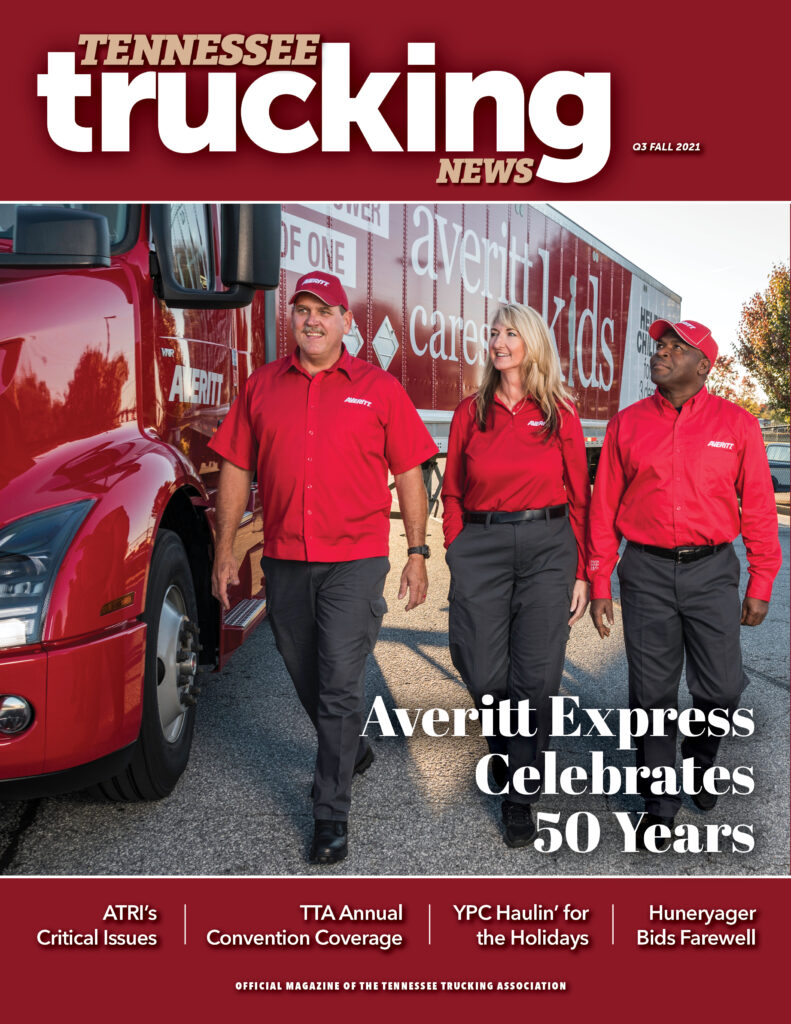 Averitt Express featured cover story in Tennessee Trucking News
Read all about Averitt Express and their terrific story as they celebrate 50 years of success in the newest edition of Tennessee Trucking News!
You'll also read stories about ATRI's latest Critical Issues Report for rankings of the industry's top issues of concern compared to responses from Tennessee carriers. Be sure to check out Heroes, Icons, Mentors & Friends as Dave Huneryager bids farewell to TTA and says hello to a well-deserved retirement. Plus, catch up on all the happenings around the state with TTA's Road Team, Young Professionals Council, and Annual Convention. Who knows, maybe you'll see your photo in there somewhere…?
Link to digital edition: http://online.anyflip.com/ejlw/seze/mobile/index.html
Happy Reading!