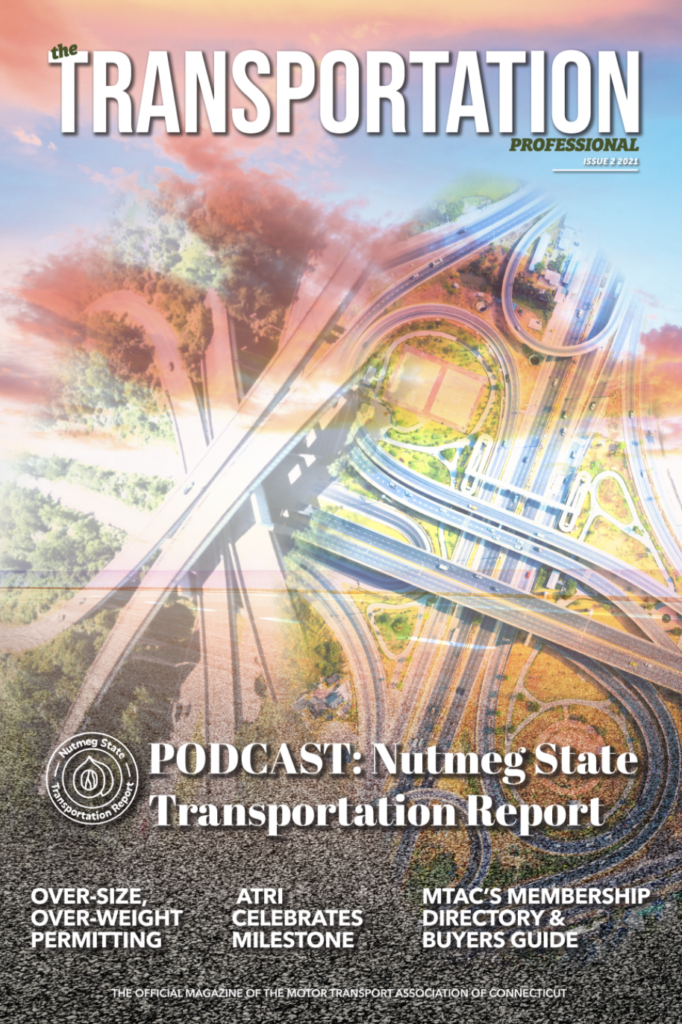 MTAC's The Transportation Professional ~ Issue 1, 2022
The newest edition of Motor Transport Association of Connecticut's statewide magazine, The Transportation Professional, is now available in its digital form.
Check it out here: http://online.anyflip.com/ejlw/pwjp/mobile/index.html
Read all about MTAC's popular podcast, Nutmeg State Transportation Report. Also, you'll find stories on ATRI's newest top critical issues list and Connecticut's newly implemented rules and policies surrounding oversize, overweight permitting.
Plus, you will LOVE seeing our generous advertisers and perusing the Buyers' Guide section featuring all of MTAC's corporate members.
Happy reading!