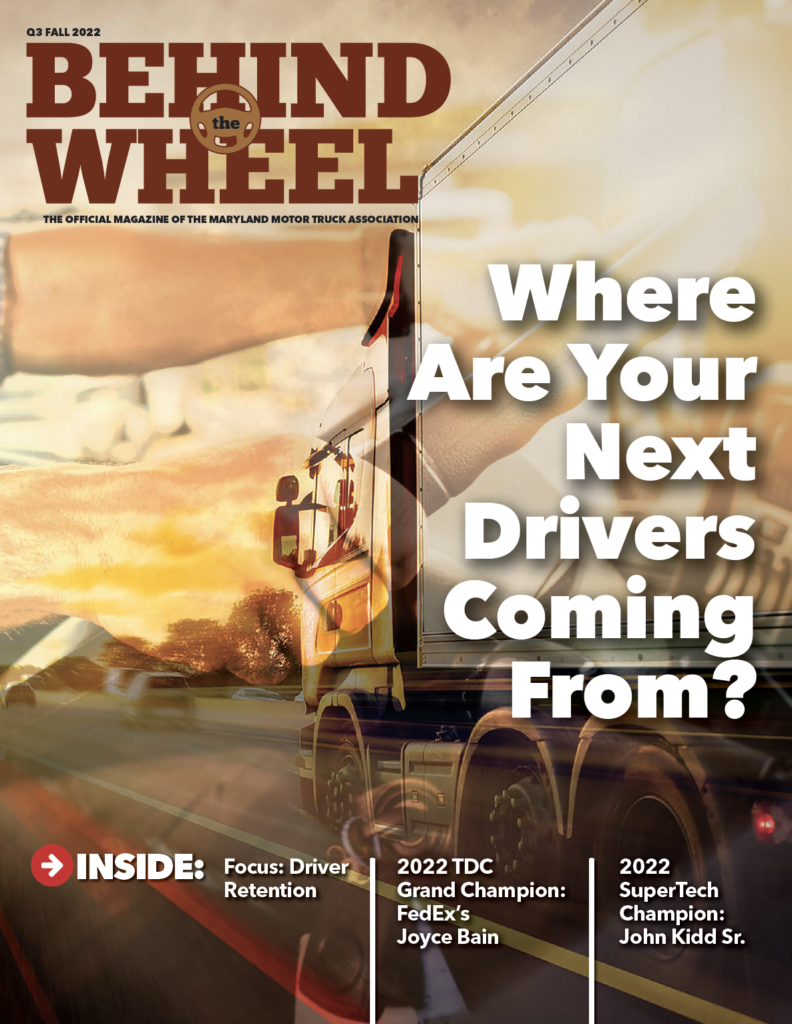 Behind the Wheel
Mailing next week, here's a sneak peek at the newest edition of Maryland Motor Truck Association's awesome magazine, Behind the Wheel.
This issue of Behind the Wheel is dedicated to DRIVERS: young drivers; old drivers; winning drivers (and technicians); ATRI's new study on younger drivers and how to integrate them into the workforce; WorkHound's secret to driver retention; and driver training schools.
Be sure to nab it when you see it and take a look at what's inside!