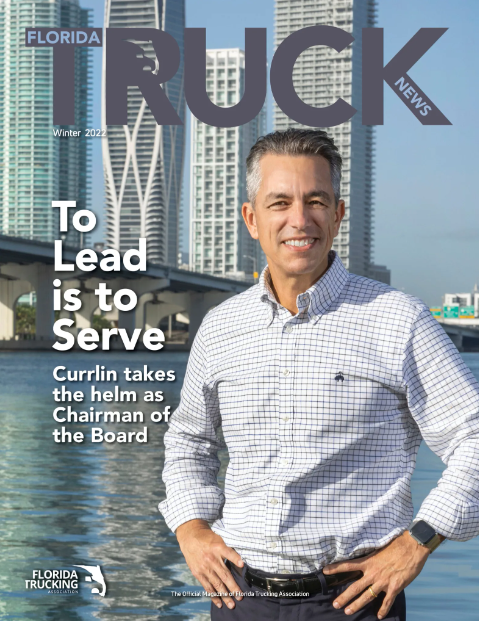 Florida Truck News, Issue 3, 2022
Miami's Carlos Currlin of Rechtien International Trucks is Florida Trucking Association's newest chairman of the board AND featured profile on the cover of Florida Truck News! Currlin is bringing high energy, contagious enthusiasm and big goals right along with him!
Just one glance at the cover of the newest edition of Florida Truck News with its backdrop of Miami's beautiful skyline and you're surely already anticipating your printed edition to arrive in the mail so you may sit back and read all about who Currlin is and what he has in store for FTA.
Watch your mailboxes next week. And come back here to check out the digital version of Florida's ONLY magazine dedicated to the transportation executive: Florida Truck News.
ENJOY, AND HAPPY HOLIDAYS!