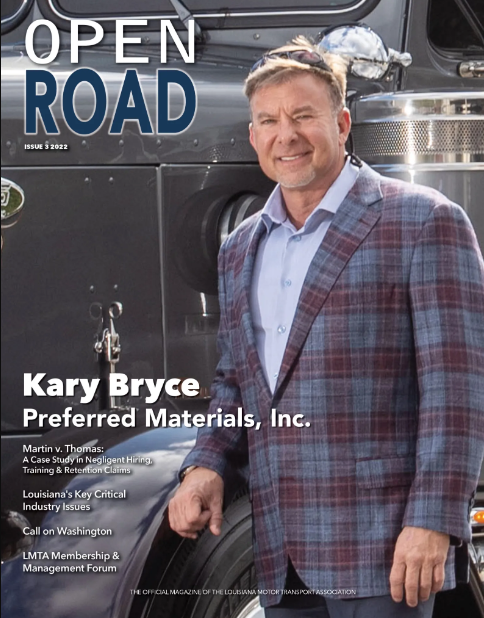 LMTA's Open Road, Issue 3, 2022
This gorgeous hunk of a magazine is coming soon to those of you on Louisiana Motor Transport Association's mailing list…
We are pleased to share a peek at the cover of our newest edition of LMTA's statewide magazine, Open Road, dedicated to transportation executives throughout Louisiana and beyond!
"The Life of a Trucking Family" shares the story of Preferred Materials, Inc. and the Bryce family legacy: Kary, Sharon, Nataly, Jared and Kara. If you don't already know this lovely family, you'll feel like you do when you're finished reading their story.
We're wishing warm and happy holidays for all of you!
Enjoy!
#mpg #lovewhatyoudo #truckingdelivers #truckingmovesamericaforward #lmta #louisianatrucking #perferredmaterials #truckingdelivers