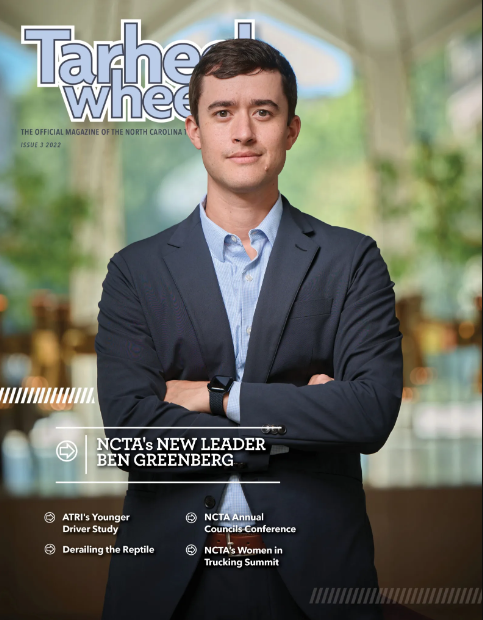 NCTA's Tarheel Wheels, Issue 3, 2022
En route to you very soon and arriving next week… The newest edition of North Carolina Trucking Association's statewide magazine, Tarheel Wheels! Here's a peek at the cover: Introducing NCTA's new president and CEO, Ben Greenberg!
(Photo: Daniel Gray)
Stay tuned for the printed edition and the digital link! Thanks for reading! We appreciate you!