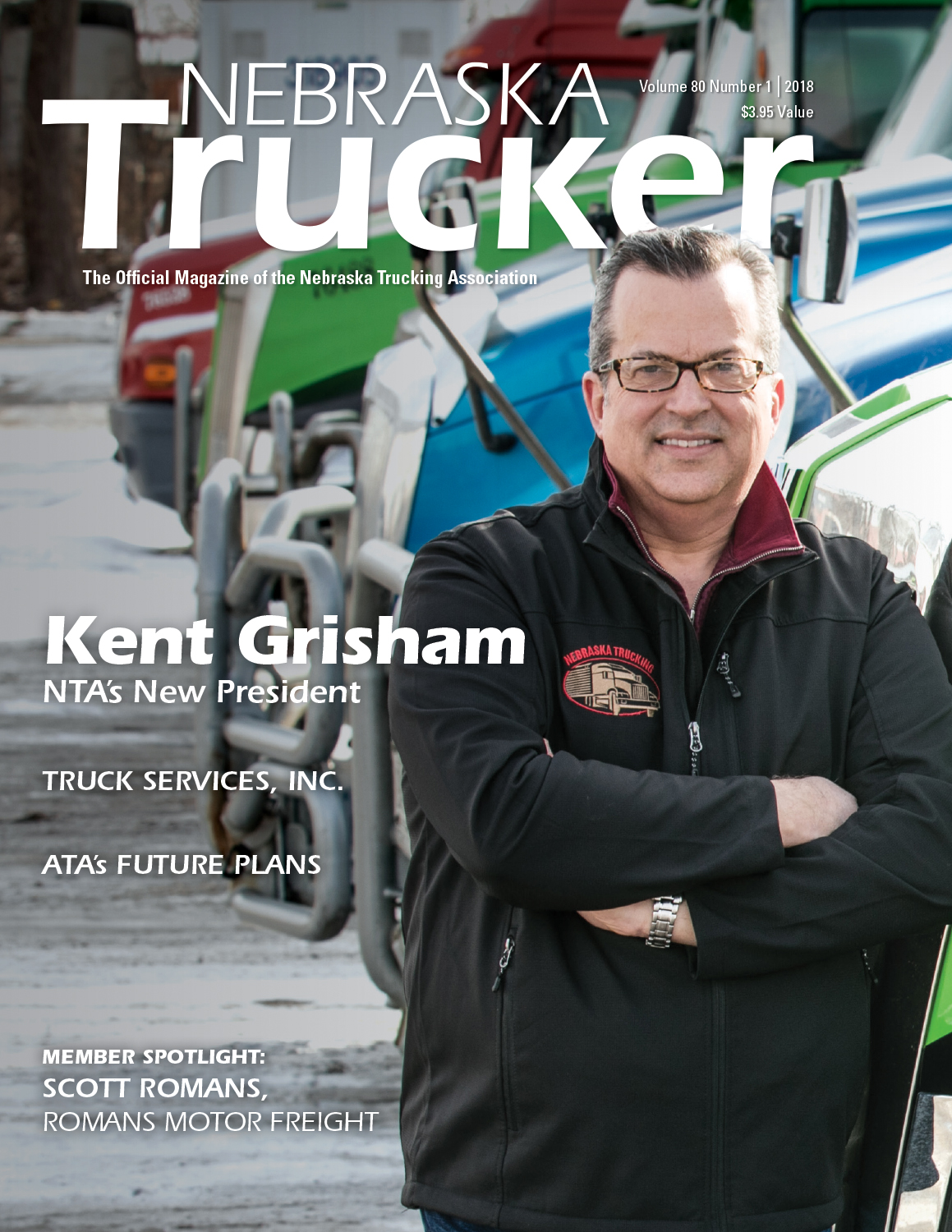 Nebraska Trucker No. 1 2018
If you haven't already met him, we're happy to introduce Nebraska Trucking Association's new president, Kent Grisham, featured on the cover of our newest edition of Nebraska Trucker!
And we're equally excited to share the newest edition of Nebraska Trucker with you via our digital version. (Your printed edition will arrive to your office very soon.)
Please click on the link below, or copy and paste the URL into your browser:
http://online.anyflip.com/ejlw/vtme/mobile/index.html
And, enjoy!